DO you need help?
Schedule a call
Your 6 step plan to start building

We Specialise In All Aspects
Of Extensions Nationwide!
Building Regulations
Building Regulations Drawings are the standards for design, construction and alterations to virtually every building. The standards are developed by the Government and approved by Parliament.
Building regulations are not always compulsory, small extensions can be done under a building notice which only requires Structural Calculations.
In a summary, it is a cross section of your extension or building detailing the regulations that the builder needs to follow, it is also examined by the Building Inspector before and during build.
We strongly advise not to commence your build until approved by Building Control.
You also have a say in how you want it built, there are different types of walls, roofs and floor: all have different pricing in construction. Please speak to a member of our team for more information.
If additional drawings are needed from your/your neighbours party-wall surveyor an hourly charge will be applied.

If you/your builder deviate from the approved plans and Building Control requires the amendment to the drawings a charge will be applied.
It is down to building control Inspector to oversee the project. You/your builder must contact the Inspector to book an Inspection at different stages of the project. E.g. Upon excavation, prior to and upon insertion of a beam etc. You can also call them and speak to them yourself.
If you have any other questions please let us know.
Optional services
Electrical lay out, Mechanical Layout etc please ask a member of our team for more details. The price will vary depending on job size. If you have a drain in the back (sometimes hidden), or if you are building within 3 meters of manhole or sewer systems or any other similar scenario or if the building inspector deems it necessary to be moved, the Client will be compelled to complete Building Regulation Drawings.
Structural Calculations
An experienced engineer will complete structural calculations in order to determine how to support your house when taking out load bearing walls. With over 600 engineering jobs completed we are the right people for you! Our Construction service helps us bridge the gap between the architectural designers and builders, giving you a cost-effective and efficient service.
This is compulsory if you are making any openings or taking out any walls or loft conversion and more. Full detailed report on beam, connections etc to be submitted to your local building control.
Please note that if the builder deviates from the approved calculations or uses a different method a small fee is charged for the amendments.
Please do not start any works before building control approval.
If you/your neighbours party wall Surveyor requires changes and additional fee will be charged accordingly (depending on the scale of work).
It is common practice for the engineer to assume loads on some parts of the build until that specific area is exposed. We can do this by sending a tradesman to open and inspect, either pilot holes or steel sizing.
Build Over Agreement
The general rule is that if you will be building within 3 metres from a sewer or drain that the building works will need to be approved by the water company. There is an application fee payable to Thames Water depending on the size of your manhole. We will require full access to the drains and open all manholes.
Tendering Document
By now you must have a substantial amount information to be able to generate quotes from builders.
A badly budgeted job is trying to get it done cheap and hitting a problem that can go on for 8 months to 1 year. When dealing with your home, the cheapest option is not the best option.
In this document you should include any additional works to be done which are separate from the extension. E.g. Removal of a Chimney breast or re-wiring.
If you would like a professional to do it, we can help with that.
Party-wall
A party wall (occasionally party-wall or parting wall, also known as a common wall) is a dividing partition between two adjoining buildings that are shared by the occupants of each residence or business. Typically, the builder lays the wall along a property line dividing two terraced houses, so that one half of the wall's thickness lies on each side. This type of wall is usually structural. Party walls can also be formed by two abutting walls built at different times. The term can be also used to describe a division between separate units within a multi-unit apartment complex. Very often the wall in this case is non-structural but designed to meet established criteria for sound and/or fire protection, i.e. a firewall.
Who pays the surveyors' fees?
Under normal circumstances, the building owner would pay the fees (known as costs) as he is the one undertaking the works, usually for his benefit. However, the surveyors will make the final determination.
What happens if I do not agree with what my appointed surveyor is doing?
You are unable to rescind his appointment but you can approach the third surveyor to resolve the matter for you. However, if you have chosen to have just the one surveyor called the 'agreed surveyor', then there is no third surveyor to call upon.
This is why you should take care in selecting a surveyor and more particularly as to whether you just need the one 'agreed surveyor'.
What is the Party Wall Act 3 metre rule?
The Party Wall act covers excavations within 3 metres of an Adjoining Owner if the lowest point of the excavation will be lower than the underside of the footings to the party wall (or parts of their property which are within three metres of the proposed excavation).
There are templates online however a party-wall surveyor can override on a technicality on one or more of many legal requirements.
We can offer a party wall service only if we are appointed by all relevant parties and the Building Owner as the "Agreed Surveyor".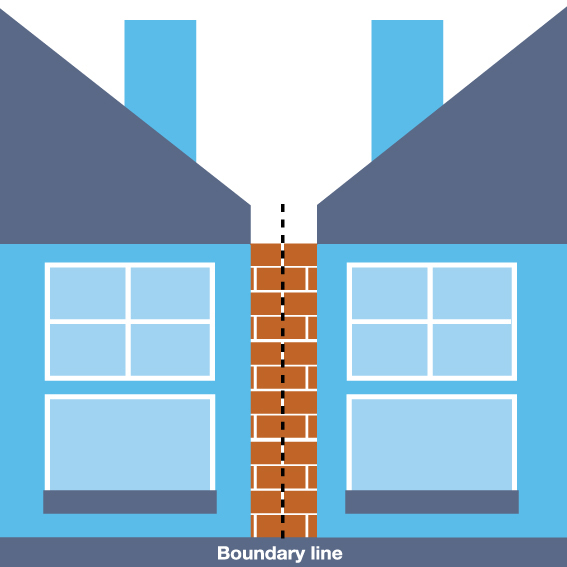 We Specialise In All Aspects
Of Extensions Nationwide!
Control and subject to their Approval
In some cases, you may require Flood Risk assessment or SAP calculation. We do not offer this service but we work with third-party companies who offer good rates…
Raw DWG files are kept by the company, if you require them, there will be an administration fee.
We do have a fast track service at an additional 30%.
We offer 3D Design at an additional fee. Please speak to a member of our team for more information.
HERE'S WHAT TO EXPECT WHEN WORKING WITH ALL1HOUSE
Work with an architect with specific experience in your London council.
Use your London property's potential in full with the best architects for planning applications.
Get planning and building regulations sorted in a smooth hassle-free process.
Make the most of permitted development rules in your London council.
Optimise your structural design with our engineers and partner architects.
Get the best building contractor for your project in your London council.
Have a structural expert on-site to check that foundations, beams and joists are installed correctly for your home extension.
Use specialised tradespeople for your project, including electricians, plumbers, carpenters, decorators and more.
Access exclusive kitchens and porcelain tiles directly from Italy at discounted prices
Have an English speaking project manager with specific experience in London
Optimise orders, personnel on-site, building regs visits and other arrangements
Ensure Health and Safety, party wall procedure, planning authorities, neighbours are managed promptly and professionally
Follow a clear decision making process to be on top of your home extension in real-time
Have a project team who knows your area, council and building reg authorities
Take control of your construction projects in London
Follow progress even from your holidays abroad, through All1house CRM
Keep a written record of all the conversations, questions, issues, decisions in one place, avoiding long email thread discussions
Understand budget consumption and priorities, remove impediments and blockers in real-time
OUR HOUSE EXTENSION PROCESS
1. FREE SITE VISIT
One of our specialists comes to meet you and view your London property
Meeting in person: understand what you want to achieve with your home extension in London
Understanding the challenges: assess the technical constraints and the budget to find the best and most cost-effective solutions
Discussing your taste and requirements: talk about your needs to focus on what is unique to you
Inspecting the building and the area: identify physical and regulatory constraints to prevent issues and remove blockers
Capturing the unsaid: collect details, expressions, moods to design uniquely for you
A site visit is one of the most important steps for your construction projects. Every house and every person is different. Looking at your property and discussing your vision face to face is the best way to understand your vision, your priorities and your expectations. A perfect results is only possible if we understand what is unique about your house extension and you. A conversation in person allows us to understand all the details to your house extension. It is a great chance for you to meet the people who will work on your house renovation and choose the right people for your extension.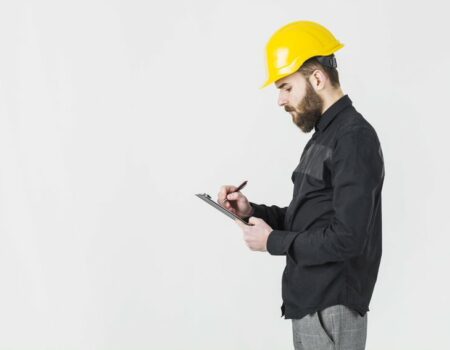 2. VISION BRIEF AND BUDGETING
One of our staff architects with experience of house extensions in London in your area sits with you to understand your expectations, explain the cost options and translate your ideas into drawings
design and build package only
Translating the vision: transfer on paper your ideas for your home extension in London
Overcoming the constraints: create a design that helps you visualise and evaluate
Understanding the options: define more than one option to choose the best house extension for your needs and your cost objectives
Optimising for the planning: use our planning experience to make the right choice for permitted development, planning permission, building regulations
Getting through all the legal aspects: quickly identify and resolve planning, party wall agreements, requests to council for access, traffic and more
It is important to work together to make sure your vision for your renovation in London is transformed in the best design and plans. Priorities and requirements are different for each home extension. Getting them correctly is the secret to success. Sometimes a small inexpensive solution can save a lot of money and make you happier than complex and expensive specifications. Creativity and design need to be all focused on light, head-height, family space, life style, taste, comfort.All our competence and experience is at your service to create the best solution for you that is compliant with all the regulations for planning, building control, party wall and more.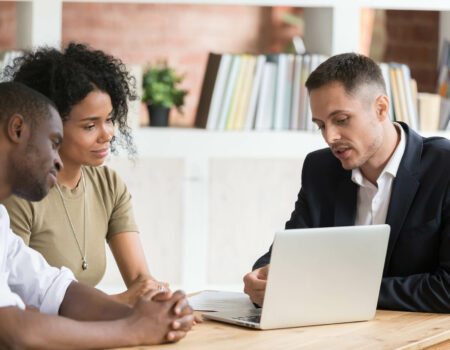 3. DESIGN AND PLANNING
One of our staff architects specialised in home renovations in your area produces all the documentation and drawings to get you through all the regulation process
design and build package only
Liaising with the planning authority: find out details on permitted development, reports and planning requirements in your London council
Preparing drawings and plans: submit complete documentation to the planning authorities in your London council
Filing the application to approval: submit all the packages for the planning process, be it planning permission or permitted development
Producing pre-build package:create all the drawings and plans for your home renovations, including building regs, construction drawings and specifications
Managing the design and planning process in London requires a deep understanding of your expectations and your budget requirements. Experience and previous relationship with the local area, council and planning authority are key to maximise the value of your house.
For your extension, as for any alteration, it is important to clear our the planning requirements and submit for planning permission only when necessary and with plans that have the highest chances to be approved quickly with no need to redesign or resubmission. In many cases house extensions in London are possible within permitted development. Sometimes it is also possible to combine planning permission and permitted development to get the maximum from your house extension.
All1house has the competence and experience to achieve the best with your home renovation project in London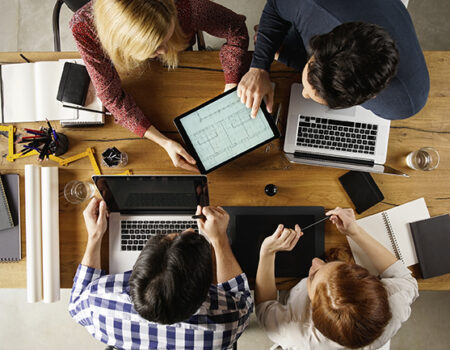 4. FREE CONSTRUCTION ESTIMATION
One of our estimation specialists produces an accurate quotation, including a breakdown of all the details and their cost
Defining the construction costs: evaluate the basic construction work for the extension
Estimating the options: optimise the choice of structural elements, layout, natural light elements
Detailing the specification: define the finishes and identify the suppliers for results that match your expectations
Explaining the quote: communicate clearly what is included or not and what are the most cost-sensitive details that might impact the final cost
Communicating effectively: explain the process and the program for your house extension, set up easy-to-use communication channels, agree on the decision flow
Investing your money for a construction project is an important decision. Getting a quotation that is clear, transparent and comprehensible is the first step to a successful house extension. It's You That is why understanding the quotation is paramount to make the best decision. A quote that is too high is a scam, a quote that is too low is even more dangerous. Cowboy builders often quote a very low price to get the project, already planning to charge extras to make up for the difference; if not done on purpose, a contractor might choose to abandon the project when they realise it's not profitable.
Check our infographic on 8 interesting facts that a good construction estimation should take into account.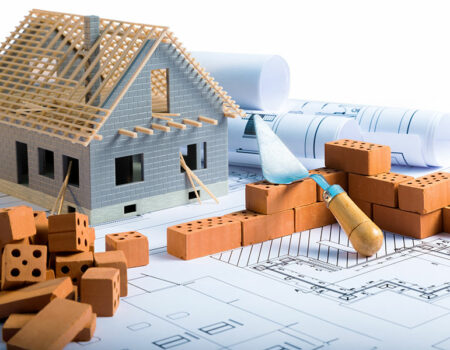 5. BUILD
The construction manager assigned to you organises the construction team, produces the time plan and manages the activities on-site to build the extension
Creating the program: define a clear program to control the progress and prevent issues
Planning the work and executing on-site: use experience, best practices, professional competence and the best teams on site
Reporting and sharing info: give regular feedback and respond promptly to questions and requests
Setting up communication channels: dashboard, live chat, photo and video sharing using the latest tech solutions
Making timely decisions: follow a clear process for requests, approvals, last-minute changes and all decisions
Works to extend your house can cause disruption in your daily routine. Information sharing and effective communication are as important as the execution of the works.
That is why you will have English speaking construction managers on your project and dedicated communication channels to avoid long and confusing email threads.
Delivering up to the expectations: produce top quality results through a hassle- and stress-free process.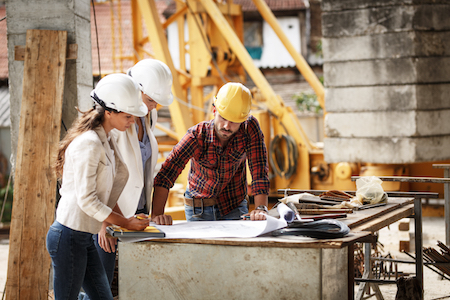 6. COMPLETION AND HANDOVER
Your construction project manager defines the snagging list, ensures all the tiny details are taken care of and reviews everything with you to get to a successful handover of your house extension
Completing the work: finalise all the construction works for you to move in
Checking all the details: compile a snagging list to sort out all the small details
Wrapping up all the final bits: complete the snagging and sign off the project
The very last few days at the end of your project can feel the hardest sometimes. You can't wait to complete the works and start your new life and there are always the final details to smooth out. Finalising the last details can feel exhausting, after all the waiting and the disruption during the works,
That is why we make sure to be there on your side, for any last minute request, question and fixing. Because seeing you happy is what motivates us everyday.
Taking care of all the final details: complete the snagging, provide all the certifications, warranties and documentation and sign off the project.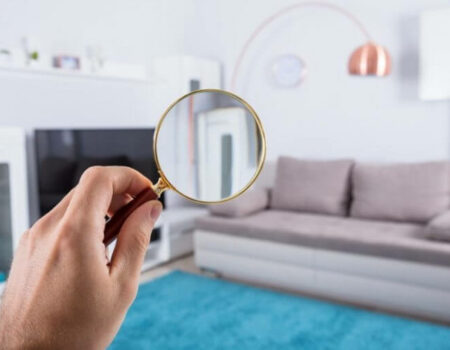 Types of house extensions
If you are considering how to build an extension to your home, it's useful to think of all the options you have for the type of property. There are many options for your home extension, depending on your requirements on the size, the size of garden you want to leave untouched and obviously your target budget.